The Peter Brown & Andrew Keyes Team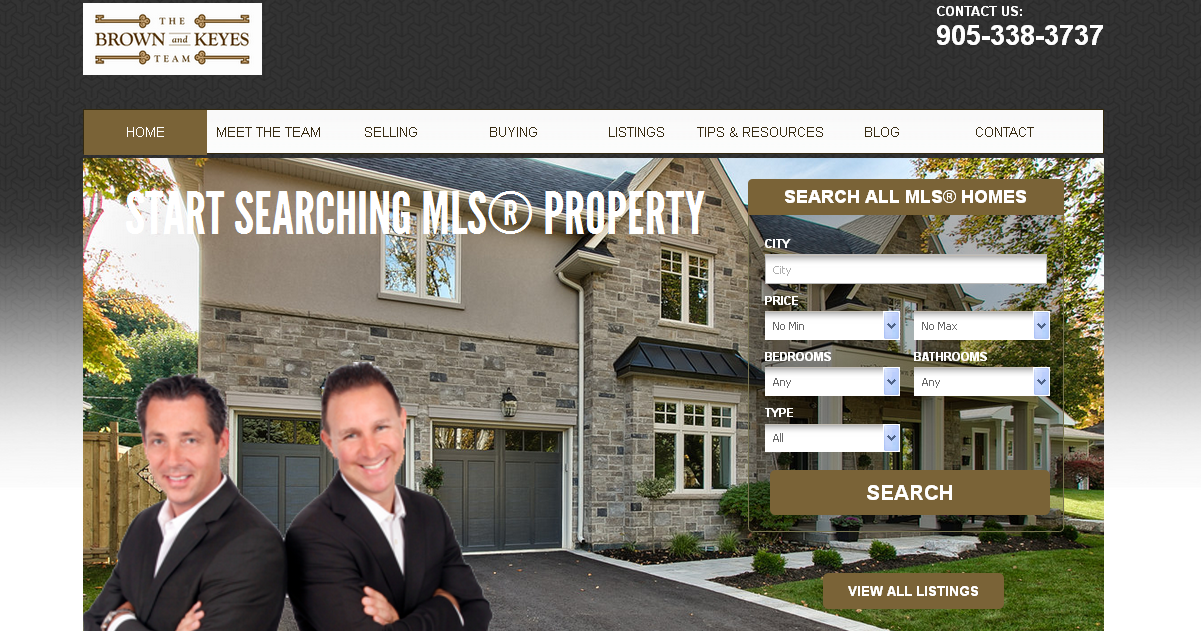 Peter Brown & Andrew Keyes
Oakville
Peter Brown and Andrew Keyes love this industry and are Experienced Negotiators who play to win! Having a good sense of humour, a laid back attitude and the ability to be upbeat and positive are very important elements in THE BROWN AND KEYES TEAM! Peter Brown, Andrew Keyes, Bill Terry, Melissa Dearden and Sharon Montgomery are dedicated, full time experienced Real Estate Professionals who pride themselves on being a Full Service Real Estate Team with in-house staging furniture, a free courtesy vehicle and innovative marketing. They take care of their clients needs from start to finish!
The Brown and Keyes Team specializes in Residential Real Estate focusing on Oakville, Burlington, Milton, Mississauga and the GTA. They have successfully helped their happy clients find starter homes to their absolute dream home as well as finding the perfect investment property! Searching for local MLS® property listings, relocation and a referral services are also a value that they offer for the buyer or seller moving in or out of the local area real estate market.
They also market all their listings on CHINESE MLS SYSTEM!